Speedy Young Development Limited develop and manufacture various types of portable lighting solutions including conventional flashlights, camping lanterns, rechargeable lighting products, and penlights.

Backing up our sales and marketing team is a combined of 41 years of manufacturing experience and solely owned infrastructure in Shenzhen, China. Our infrastructure includes the capacity for plastic injection, vacuum plating, CNC machining, SMD insertion, lead-free reflowing, laser engraving, sonic wielding, pad printing. In addition, our final assembly process consists of 4 final assembly lines and automated packaging.

Our facilities allow us to maintain control throughout production processes to ensure quality, consistency, reliability and ultimate value to clients worldwide.
Our mission is to become one of the most prominent manufacturers in the portable lighting and illumination market worldwide. This goal will be achieved by meeting the unique needs of individual customers by offering superior service and exceptional products to stimulate market demand.

R&D / Engineering
During our 41 year journey, our team has gained invaluable and unrivaled experience from countless OEM and ODM projects tailored for a variety of markets and clients. As a clear leader in the industry, Speedy Young Development Limited employs a knowledgeable and well-trained team of engineering staff to meet the ever-changing technological and market needs. Our R&D capacities include:

- Structural and electronic circuit design for AC/DC & DC/DC lighting products
- Manufacturing process engineering
- Injection mold fabrication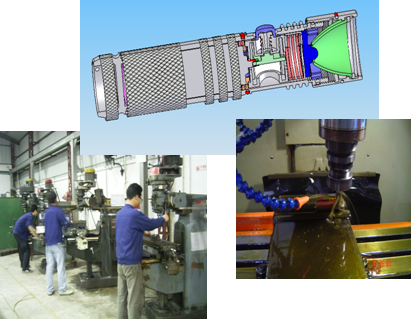 Quality control & In-house testing
In order to guarantee quality, consistency, reliability, and ultimate value to our customers, we are continuously investing in testing and quality control instruments to meet with strict industry standards such as ANSI/NEMA FL1; IP index.
Some of our testing equipments in our in house testing center.